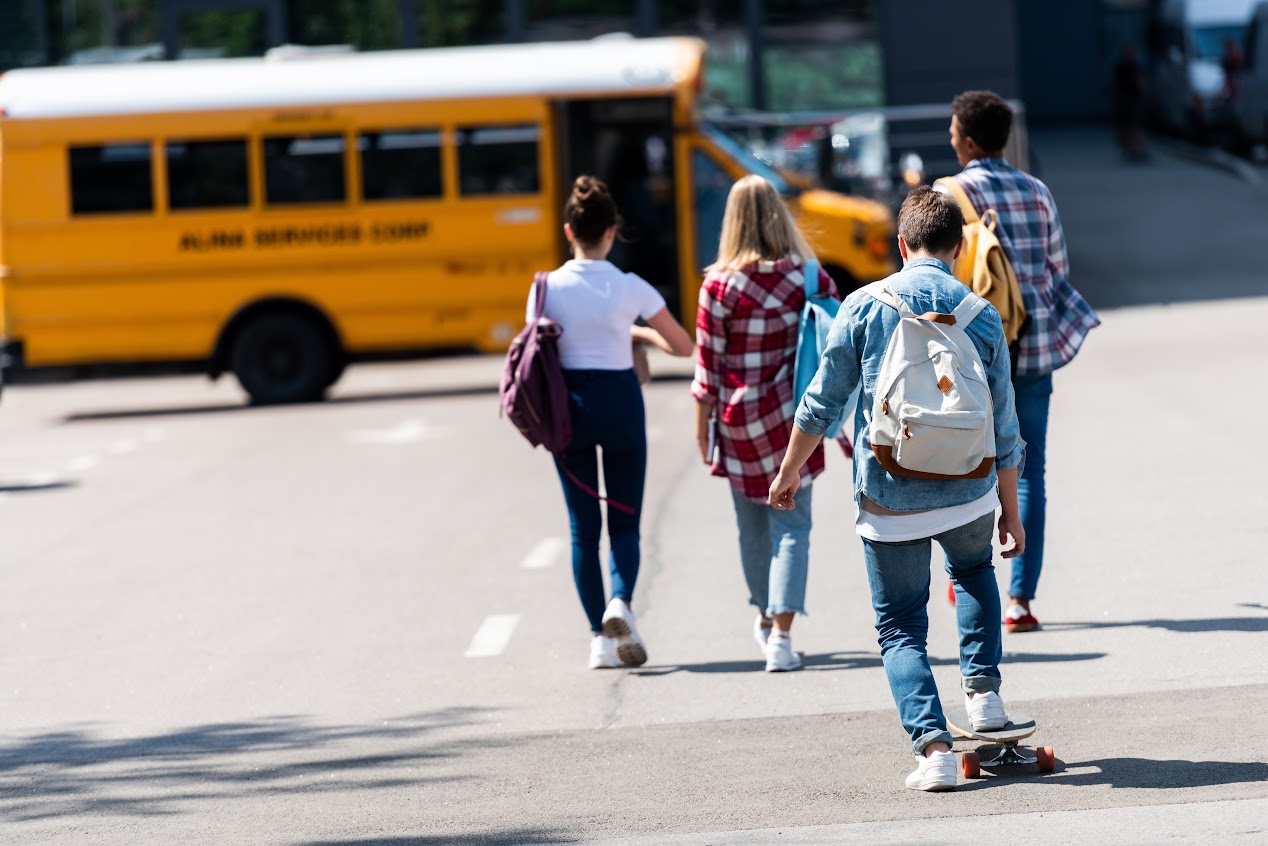 Altumint Difference
Altumint is committed to operating with discernment and offering world-class service to make cities and towns safer through our ongoing partnerships with community leaders and law enforcement. Adhering to our company values ensures our customers feel respected, secure, safe, and knowledgeable.
Our expert team provides unmatched customer service and is committed to making responsive changes in technology and processes based on customer and partner feedback.
Driven by safety and integrity
We engineer, manufacture, and support a visual technology system and citation process using artificial intelligence to capture data on vehicles and people who break the law. We add support and resources for law enforcement to monitor speeding in school zones, work zones, or other areas of concern, running red lights or school bus stop arms, and thefts or altercations—anything compromising community safety.
We provide innovative public safety solutions for the surveillance-assisted enforcement of laws. Our cutting-edge solutions generate powerful forensic data for law enforcement agencies.
Caring about communities
We help state and local government partners in large and small communities reduce accidents, injuries, and fatalities while providing opportunities for public safety initiatives. Our entire team at Altumint is devoted to our mission.
We are committed to assisting law enforcement agencies nationwide to keep their teams and citizens safer by offering the ability to remotely monitor multiple areas of concern, enabling the option of reallocating key resources where they are needed most.
Reducing risk
We believe it is possible and imperative to enforce traffic regulations fairly and efficiently to promote public safety without imposing any additional financial burden on law-abiding citizens.
Accountability provides constant respect for others and eliminates potential selective enforcement of traffic laws resulting from human bias.
Indisputable results
Our approach allows our customers and community partners to embrace the mutually beneficial products and services Altumint offers. With the partnership comes an increase in public safety, a positive impact on local budgets, and no additional tax burden for law-abiding citizens.
Offering turn-key solutions
Our technology transforms the way we approach transportation management to ensure safer roads for everyone! Our products and services are ready for immediate use by our customers without additional modifications or adjustments. Our technologies are designed to be easily implemented and operated by our customers, with minimal technical expertise needed. Altumint provides all of the necessary hardware, software, and services, as well as installation, maintenance, operation, and training.
Pro AVR™ Automated Vehicle Recognition: This revolutionary system efficiently and reliably recognizes EVERY vehicle's make, color, type, state, plate, date, time, and location. Our proprietary AI networks are trained to find the vehicle first—so even those with missing or obstructed plates are captured. Our networks are also trained to identify unique vehicle attributes such as roof racks, bumper stickers, or damage. Our cutting-edge technology allows for seamless, COMPLETE vehicle recognition while monitoring ALL types of roadways with AADT from 2,500 to 250,000 vehicles.
Pro ATE™ Automated Traffic Enforcement: This is the ultimate automated traffic enforcement solution. From camera capture to ticketing and a complete suite of back-office services, our fully automated solution is designed to detect and process traffic violations using advanced AI processing, ensuring the highest level of accuracy.
Partners in serving
Our cutting-edge, made-in-the-USA technology provides 24-hour support to law enforcement when their vital teams are needed elsewhere and allows local governments to operate with optimal efficiency—preserving valuable resources.
Our products serve to assist law enforcement in improving pedestrian, traffic, community, and business safety by altering driver behavior through nonstop, remote monitoring. We help citizens and children avoid serious injuries.
World-class service
Founded in 2005 out of a NASA aerospace engineering company, Altumint is 100% USA-owned and operated, providing valuable expertise and timely responses.
As a trusted partner in public safety, Altumint offers unmatched service with an expanding team committed to continuous improvements in our technology and processes. Our responsive and proactive service team is a leader in innovative product engineering based on the feedback gathered from our customers and community partners.
Active listening
We manage all elements of automated traffic enforcement programs on behalf of our customers. From conducting speed studies, intersection analyses, system installation and operation, and violation capture, to ticket processing, payment collection, court hearing dockets, ongoing maintenance, and client training, we are an all-encompassing provider.
We deliver pre-packaged, integrated, end-to-end solutions requiring minimal resources on the part of our customers.