VEHICLE RECOGNITION
Pro AVR™ Automated Vehicle Recognition
Altumint, founded out of a NASA aerospace engineering company, is 100% USA-owned and operated, providing valuable expertise and timely responses. We offer cutting-edge Pro AVR (Automated Vehicle Recognition) technology that utilizes our proprietary AI networks to capture vehicle characteristics to aid in the location and identification of individuals and vehicles involved in criminal activity.
Our system is truly revolutionary, offering a game-changing solution to one of the most critical aspects of transportation management. Altumint's Pro AVR technology is a versatile and powerful solution that can be deployed to a wide range of roadways and its dynamic capabilities set it apart as one of the most innovative vehicle recognition technologies available today. Pro AVR can rapidly and reliably identify all vehicles, in all lanes of traffic, in all weather conditions, 24/7.
Using a single 4K color video camera, our real-time automated vehicle recognition and recording technology can monitor up to four lanes of traffic, capturing vehicle data from both fixed and mobile platforms. Our cutting-edge system provides an efficient and effective way to collect vital traffic information.
Our web-based local and NCIC hot list alert system functions seamlessly on any device and integrates with maps, enabling enforcers to quickly identify and track suspect vehicles in real time.
Contact us for details
Purpose Built For All Roadway Types
Simultaneously Captures All Vehicle Information
Comprehensive Turnkey Solution
Agency Owns Its Pro AVR Data
Multi-agency Data Sharing available
24/7 Agency Access to Data
Proprietary Deep Neural Networks
Flexible Data Storage Configurations
Continuous NCIC Hot List Updates
Who it Serves
We help state and local government partners in large and small communities enforce laws to:
Solve crimes and locate those who commit them.
Improve traffic-related safety conditions for students, pedestrians, and commuters.
Reduce possible unsafe interactions between violators and law enforcement officers.
Reduce costs by automating resource-intensive, repetitive law enforcement activities.
Create revenue sources to re-invest in the community.
We are committed to assisting law enforcement agencies nationwide to keep their teams and citizens safer by offering the ability to remotely monitor multiple areas of concern, enabling the option of reallocating key resources where they are needed most.
Contact us for details
Law Enforcement
Improve public safety, enhance security, and accelerate criminal investigations
Education
Create safer campuses and school grounds by altering driver behavior
Transportation
Monitor vehicle patterns and capture characteristics to support investigations
Contact us for details
Trusted by Clients Across the Country
"We have seen an immediate impact in driver behavior around all of our schools, not just the ones where we have cameras. The Altumint team has been very responsive to our input about implementation and responsive to our need for information or when we needed to change our plans."
"I have spent my entire career associated with Public Safety and Law Enforcement. When I was approached by Altumint, I quickly realized that I had great alignment with their Purpose and Mission. Helping Law Enforcement be more efficient and effective is a notable endeavor and this is what Altumint does every day. I am honored to be a member of an Advisory Group of distinguished individuals in the industry who are committed to this mission."
"Altumint provides vital data for public safety that will save lives. It is exciting to be involved in this cutting-edge technology."
"I joined the Altumint team because of the high integrity of its leadership and because I am convinced that the technology developed by this company will save lives in our communities."
"Altumint has worked with our department to reduce the speeding problems in school zones where traditional enforcement methods were nearly impossible to utilize. With the Altumint system, speeding in these locations has been significantly reduced."
"To this day, we continue to have a strong impact on the safety of students, pedestrians, and drivers in the cities' school zones, evidenced by the significant, documented reductions in speed at the locations of our speed cameras."
"Altumint operates with integrity and an ethical standard that gives us confidence in our program and reflects highly upon the City."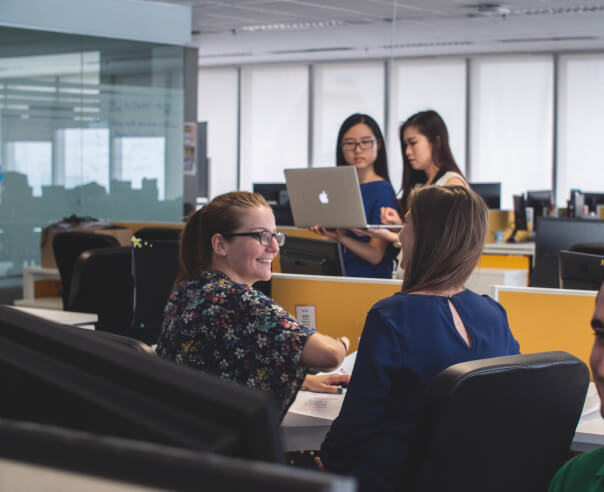 About