Ed Davis Named Director of Altumint, Inc.'s Strategic Advisory Board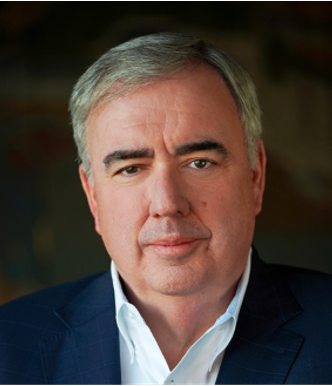 LANHAM, MD – April 26, 2023 – Altumint, Inc. (Altumint), a provider of turnkey, AI-enabled visual technology solutions to improve traffic safety conditions, is proud to announce the appointment of Commissioner Ed Davis as Director of their Strategic Advisory Board. Davis is a highly respected law enforcement expert who previously served as the Police Commissioner of the City of Boston, with vast experience in public safety and security.
Altumint CEO, Thomas Bouchard, expressed his excitement about adding Commissioner Davis to the Strategic Advisory Board, stating, "We are thrilled to welcome Ed Davis to our team. His extensive knowledge and expertise in law enforcement and public safety will be invaluable as we continue to develop innovative solutions to address some of the most pressing challenges facing law enforcement today."
As Director of Altumint's Strategic Advisory Board, Commissioner Davis will provide expert guidance and advice to the company's leadership team and their clients on public safety and security matters. Commissioner Davis also expressed his enthusiasm about joining the team, stating, "Altumint provides vital data for public safety that will save lives. It is exciting to be involved in this cutting-edge technology."
About Ed Davis
Ed Davis has been in law enforcement for 35 years, including serving as the Superintendent of the Lowell Police Department and the Police Commissioner of the City of Boston, Massachusetts, from December 2006 until October 2013. During that time, he led the successful response to the Boston Marathon bombing. In addition, Commissioner Davis served on the Police Executive Research Forum (PERF) Board of Directors and was a founding member and first President of the Massachusetts Major City Chiefs' Association, also serving on that board.
Today, Commissioner Davis is the President and CEO of The Edward Davis Company, a business strategy, and security services firm. The Edward Davis Company team comprises security and technology solutions experts, including former federal, state, and local law enforcement, military, researchers, and attorneys with strong connections to esteemed academic institutions and national and international governing and intelligence entities.
Commissioner Davis continues to be an active participant in the law enforcement scene. In 2015, the Commissioner testified for the defense as a witness in a Rhode Island court case on police practices in a motion for a new trial on a homicide case that was over 25 years old. As a result, the incarcerated suspect was released after decades in prison, partly because of the Commissioner's testimony. Additionally, Commissioner Davis has recently consulted on the recent murders in Idaho.
Commissioner Davis holds a master's degree from Anna Maria College, an honorary doctorate from Northeastern, an honorary doctorate from Suffolk University, and an honorary doctorate from the University of Massachusetts at Lowell. Additionally, he was a Fellow at the Institute of Police at Harvard University.
About Altumint, Inc.
Driven by safety and integrity, Altumint offers a resourceful and adaptive partnership to immediately improve public safety. We engineer, manufacture, and support a visual technology system and citation process using artificial intelligence to capture data on people and vehicles who break the law. We add support and resources for law enforcement to monitor speeding in school zones, work zones, running red lights, and ignoring school bus stop arms—anything compromising community safety.
Our expert team provides unmatched customer service and is committed to making responsive changes in technology and processes based on customer and partner feedback. For additional information, please visit our website at www.altumint.com.
About Capitol Meridian Partners
Capitol Meridian Partners is a Washington, DC-based private equity firm founded in 2021 to invest at the nexus of government and commercial markets. Capitol Meridian Partners is focused on investment opportunities in the aerospace & defense, government and business services, and related software and technology sectors where it believes it can utilize its network of industry veterans curated over 25+ years of its principals' experience to drive significant value creation. The firm partners with founders and management teams to bring thoughtful, strategic resources to each investment opportunity. For more information on Capitol Meridian Partners, please visit: https://capitolmeridian.com/.